Construction Equipment Appraisals
Construction equipment is expensive, we don't need to tell you that. But how much has it depreciated since you bought it new? Or, if you bought it used, has demand for it actually gone up thanks to an uptick in construction in your area of the country? While some business owners might think that book value is good enough, it's not. Book values are often out of date, don't consider sales in your part of the country, and can't address the specific wear that a particular piece of construction equipment has experienced. You might actually be selling the piece of equipment for too little money. On top of that, there's no certification that comes when consulting book values. All of these scenarios show why it's important to determine actual fair market value when it comes to construction equipment appraisals.
No matter how specialized or how common your construction equipment is, Capital Machinery and Equipment Appraisals is ready to help you with your used equipment values. It doesn't matter whether you have a single piece of extra equipment or are selling an entire construction company, CMEA will let you know what it's actually worth.
CMEA Determines
Actual
Value
Construction companies need proper used equipment Appraisals for many reasons. Sometimes it's due to the sale of the business, other times because a partner is leaving. Wills, trusts, and divorce can also create legal situations in which the value of a business — including tangible assets such as equipment — must be determined.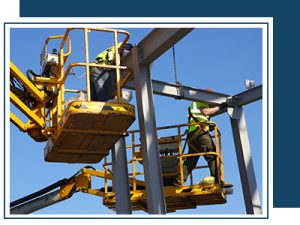 Thanks to our extensive experience and knowledge of equipment, we can certify how much each piece is worth. Here's a short list of just some of the most common pieces of equipment we deal with.
Skid steer appraisals

Loader appraisals

Crusher appraisals

Dump truck appraisals

Cement truck appraisals

Crane appraisals

Transport vehicle appraisals

Earthmover appraisals

Pylon driver appraisals

Truck and trailer appraisals

Road-laying equipment appraisals

and

everything

else
Remember, even if your equipment is so specialized that there are only a few examples of it around the world, our extensive reach in heavy equipment appraisals means that we can determine the proper value that will stand up to extreme scrutiny.
Summary Appraisals and Desktop Appraisals 
Summary appraisals are written based on data collected by CMEA appraisers. We will send an appraiser to your location to obtain the needed information (including photos) in order to generate a rock-solid appraisal report. Clients hire CMEA for data collection purposes because they are either short on man power and/or sometimes management does not have a staff member in the very location of where the machinery and equipment is actually located. CMEA will travel anywhere to get the job done.
On the other hand, desktop appraisals are well suited for clients who have a need to save time and money. We let you present the necessary information to us, including the specs and pictures of the used equipment in question. We'll then perform the same detail work required for a summary appraisal report for a cost that doesn't necessitate us traveling to your location.
Contact CMEA Today
No matter the type of construction equipment you need appraised, Capital Machinery and Equipment Appraisals, Inc., is ready to give you accurate and certified construction equipment values. Our extensive network can help us determine the correct fair market values for used equipment, no matter how unique or rare. We can even help you sell equipment with our brokerage services, finding you a buyer you might never know about otherwise and getting more than you might realize at auction.
When you need an accurate appraisal of your construction equipment, we're there to help. Contact Capital Machinery and Equipment Appraisals today!